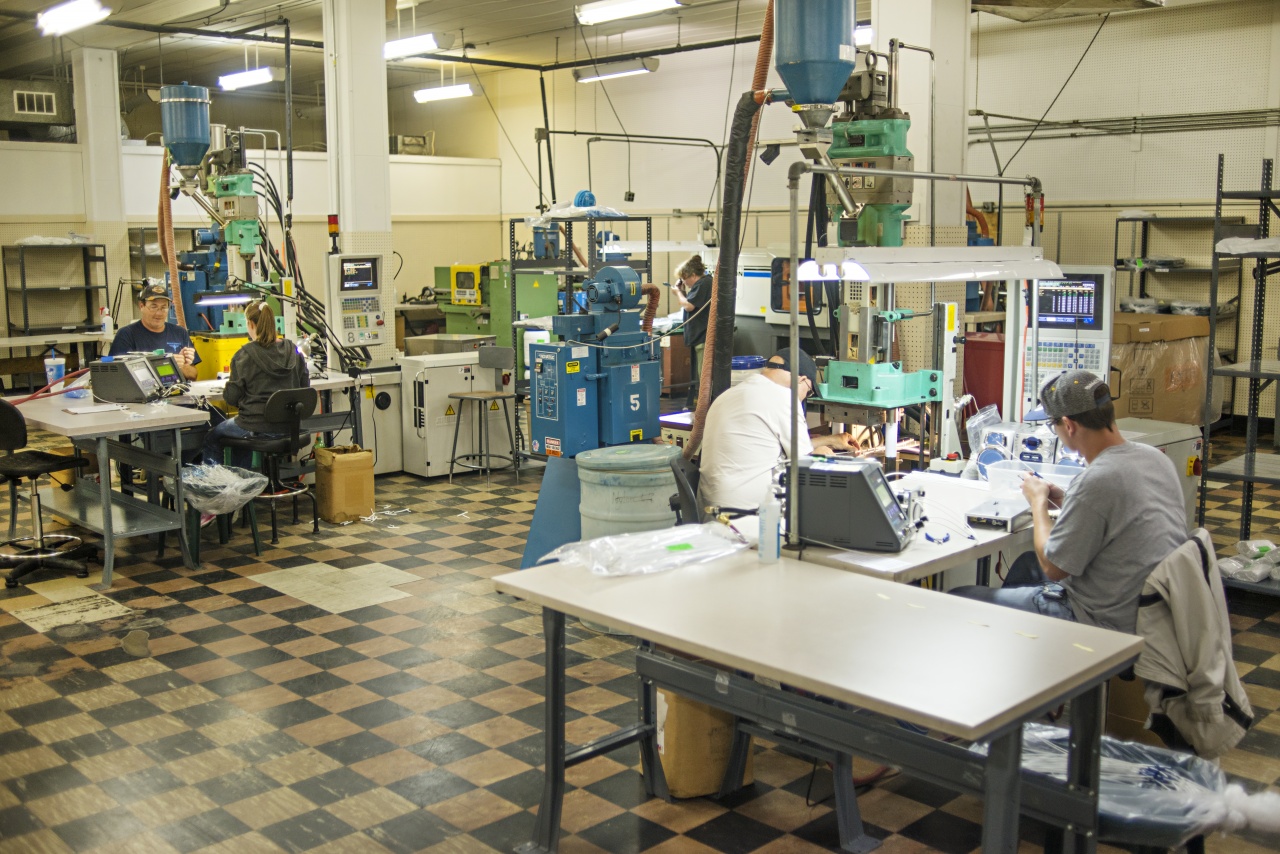 Medical Polymers provides complete thermoplastic injection and insert molding services using medical grade, virgin material. We also provide secondary and support services including pad printing, skive hole punching, tipping, engineering, design, product development, prototype services and consulting.
We handle annual volumes ranging from a few hundred parts to millions. Production and tooling methods can be tailored to meet your needs and budget.
Engineering

Our Engineering team can help you move your project along from initial idea, all the way to final design with the most up to date tools and software.

Injection And Insert Molding
Medical Polymers utilizes modern molding machines that can handle a wide range of projects. Our machines include Arburg All-Rounders, an Autojectors high capacity rotary press and a Milacron high-tonage press.

Printing
Medical Polymers can customize fixturing for all of your pad printing needs. Our capabilities range from catheter and hub printing, to smaller parts like collets and luers.
Prototyping

The staff at Medical Polymers can help take your preliminary idea and generate proof of concept as a basis for production.

Assembly
MPI's assembly area is dedicated to the final construction of your component. We have designed our shipping area to ensure that product not only ships quickly, but efficiently as well.


Tooling

Our facility contains a fully equipped tool repair and maintenance shop which allows us to service and maintain tooling in house.
Catheter Tipping and Hole Punching
MPI offers the latest and greatest in-terms of catheter tipping and hole punching. Our state of the art RF Tipping machines, customizable cut-to-length fixtures and multitude of skiving machines can be adapted to fit your project.

Consulting
Our executive team's combined 50 plus years of experience in the medical device manufacturing industry can offer insight on wide-range of of topics from design to production techniques and everything in-between.